YOUR LOCAL LAWN AND GARDEN PROFESSIONALS
THE BEST LAWN MOWING & GARDENING
SERVICE IN EAST AUCKLAND
The Express Lawn Mowing East Auckland team provide the best lawn mowing and gardening service from Mangere East to Bucklands Beach.
Our local operators Chance and Graham are both fully insured and very experienced. Graham is the Head Franchisor of Express Lawn Mowing and has a loyal client base. With 11 years experience in lawn mowing and gardening services he will ensure your garden needs are met. With his range of commercial-grade equipment he can tackle all jobs no matter the size, from your small patches of grass to larger sections and lifestyle blocks.
So for lawn mowing, green waste removal, gardening or just about anything outdoors contact the team at Express Lawn Mowing East Auckland today!
BOOK A JOB
FIND ANOTHER AUCKLAND LOCATION
We have fully-insured local operators servicing the entire Auckland region, and will work with you to achieve your dream outdoor space.
North Shore Auckland
Central Auckland
West Auckland
South Auckland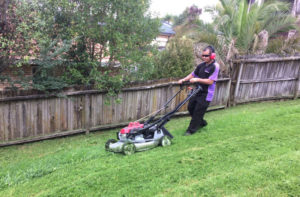 BOOK ONLINE
GET IN TOUCH TODAY FOR A NO OBLIGATION FREE QUOTE
Simply fill out the form or call us and one of our Express Lawn Mowing East Auckland Team will be in touch shortly